About Us
Ironwood Capital Partners is a Private Equity General Partner incorporated to manage dedicated country funds for Sri Lanka. The Fund will give Sri Lankan firms access to much needed capital for growth and expansion, as well as leverage managerial, operational and strategic know-how along with access to regional networks to benefit those companies.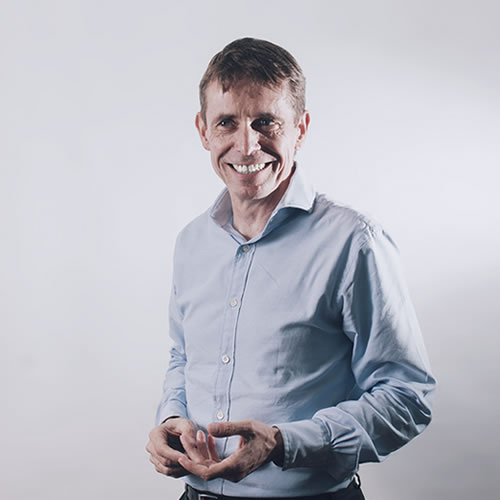 Investment Committee Chairman
Steven's private equity career has spanned 20 years, of which the last 7 years were as a Partner in Actis, a leading emerging markets private equity player. He has significant experience across all deal types including expansions, MBOs, MBIs, start-ups and led the development of buy-out markets in both India and Sri Lanka. Steven has participated in multiple private equity fund raises over a 15-year period, raising $4.5 Billion. His detailed track record includes $320 Million invested in 40 businesses over a 20-year period. His Sri Lankan track record includes building and developing a high-quality General Partner team and investing more than $39 Million across a range of businesses. Today, Steven is CEO of Hemas Holdings PLC and a Non-Executive Director at CIC Holdings. He has a BSc in Economics from Queens University Belfast, is a qualified Accountant, and has a Master's in Development Studies from the University of Melbourne.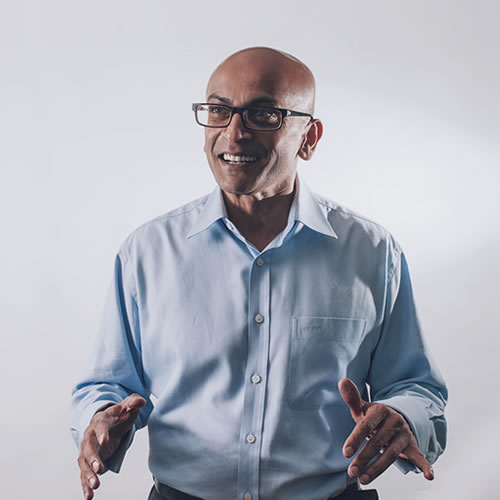 Investment Committee Non-Executive Member
Mayank Parekh is the Founder & CEO of M Venture Partners and M Capital Management, a "Seed" venture capital company based in Singapore focused on Southeast Asia and India. Prior to launching MVP and MCM, Mayank was the Founder of Grange Partners, the brand of a proprietary private investment family office that made investments in the mid-cap and small-cap sectors across Southeast Asia, USA, and Sri Lanka. With a ~15-year investment track record (and over 40 angel, venture capital, and private investments), his sector experience includes Financial Services, Healthcare, Education, Telecom, F&B / Retail, and Consumer IoT/Tech. Prior to establishing Grange Partners, he was Partner & Managing Director at Southern Capital Group, a pan-Asian mid-cap leveraged buyout fund. Formerly, Mayank spent close to a dozen years at McKinsey & Company, where he departed as Managing Partner of the Singapore office. He also helmed McKinsey's Corporate Finance group in Southeast Asia. Out of close to 30 years of professional experience, Mayank has spent about 24 years in the Asia-Pacific region. During this time, he has built a broad network of industry leaders, business owners, professional executives, advisors, family offices, and financial sponsors. Mayank earned his MBA from the University of Chicago and his BA with Distinction from Hamilton College.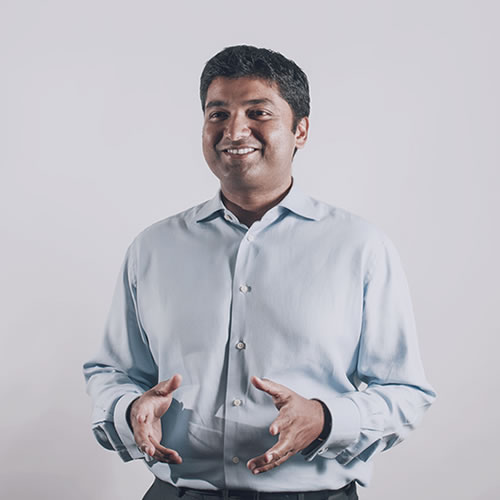 Managing Partner
Hiran has 12 years of experience in investment banking and strategy consulting with Goldman Sachs, McKinsey & Company, and York Street Partners. More recently at York Street Partners – a Sri Lanka focused boutique investment bank – he has been the lead advisor on several large foreign Private Equity transactions in Sri Lanka. During his time at Goldman Sachs, Hiran worked on transactions with several top tier Private Equity firms including TPG, Apax, Investcorp and Goldman Sachs Principal Investment Area. He has executed several billion dollars' worth of M&A transactions in Europe. At McKinsey, Hiran advised the CEOs and Boards of some of the Top 5 banks in the Middle East on their most important strategic transactions. He led the day-to-day teams and focused his work on the areas of corporate strategy, organisation structure, and new business development. Hiran received an MBA from Harvard Business School and a MEng (Hons) from the University of Oxford.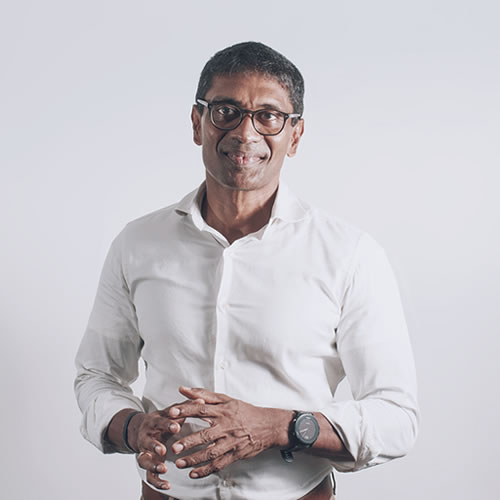 Managing Partner
Chanaka was a Partner at Aureos Capital from 2009 to 2011, where he oversaw the development and functioning of the overall Global Portfolio Management process. During this time, he was also seconded to Aureos' China office and oversaw their portfolio management and investments. From 2000 to 2006 he was a Partner based at Aureos' Colombo office where he worked on investment transactions, exits, and sat as a Board Representative for 10 transactions in Sri Lanka. From 2006 to 2009 he functioned as Country Head of Fitch Ratings in Colombo and has also worked as Head of Research for a local stock brokering firm. Most recently, he was the Managing Partner of LR Global Lanka Private Equity Fund. Chanaka graduated Summa Cum Laude with a BSc in Electrical Engineering from Rutgers University School of Engineering. He has also obtained his CFA and is an active member of the Sri Lanka chapter.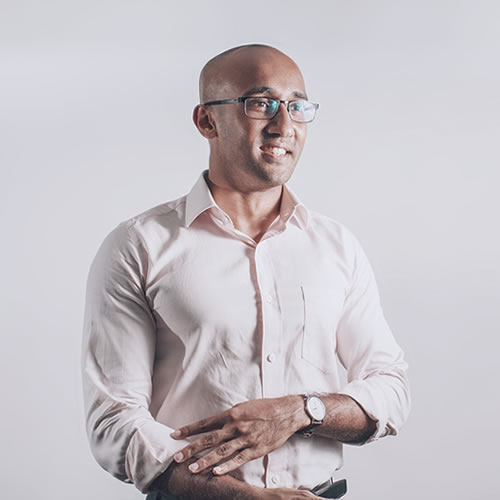 Vice President
Rashmika has 3 years of industry experience at Moody's Analytics Sri Lanka, HSBC Sri Lanka, and DFCC Bank. In Moody's Analytics he supported a US-based portfolio manager at one of the top-five mutual funds in the world. He was engaged in business research & analysis, financial modelling, valuation techniques, and investment note writing. Rashmika has a BSc (Hons) in Business Administration from the University of Bath.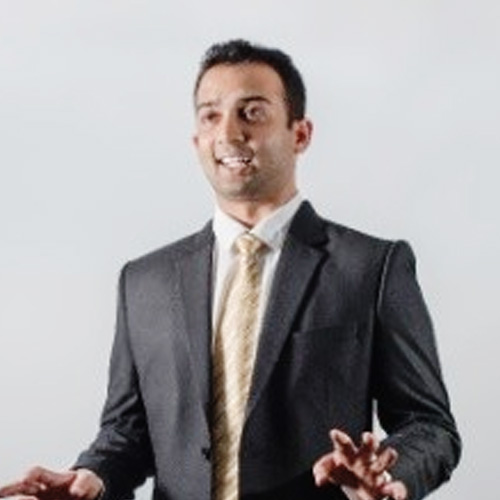 Abhishek Rathi
Vice President
Abhishek has over 7 years of experience in private equity, investment banking, and financial research. He was previously Vice President at Asia Securities, Sri Lanka where he advised corporate, government, and multilateral organizations on several significant transactions. Prior to that, he worked at Cians Analytics, India providing financial and investment research support to some of the top PE firms globally. Abhishek has an MSc in Management and Strategy from The London School of Economics and Political Science (LSE) and BSc (Hons) in Economics and Finance from the University of London International Programmes.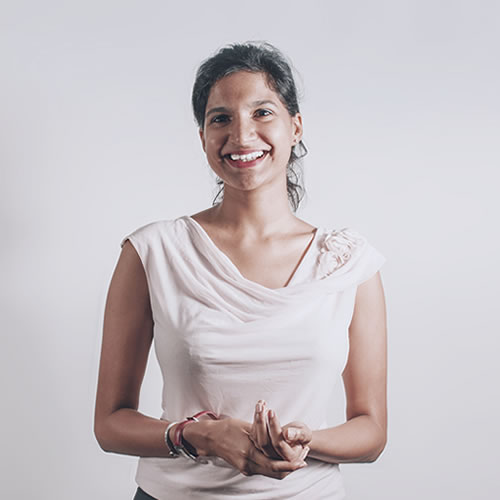 Associate
Anouk has over 5 years work experience in financial services including roles at Citi Bank Sri Lanka, DFCC Bank, and Colombo Stock Exchange. While at Citi Bank, Anouk was responsible for managing her own portfolio which included large corporates (both multi-national and local) as well as public sector entities. Her work included analysing and monitoring client financials to safeguard portfolio credit quality and ensure zero credit losses. Anouk has a BA (Hons) in Economics and Law from the School of Oriental and African Studies, University of London.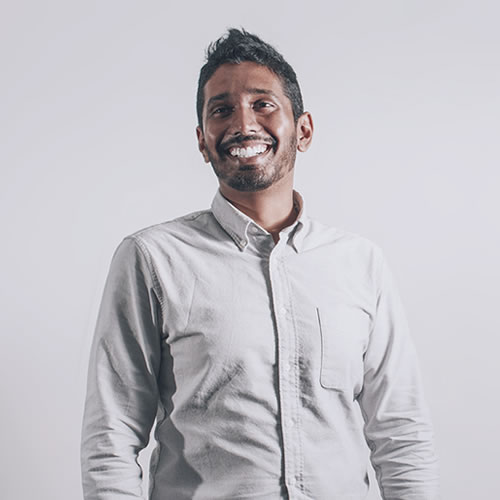 Analyst
Anouk has 2 years of industry experience at Vallibel One PLC and the Institute of Policy Studies Sri Lanka. At Vallibel One, he aided in optimizing the strategic planning processes of key portfolio companies. He was engaged in operations management, economic research and analysis, financial modelling, and business development. Anouk received a BSc (Hons) in Economics from the London School of Economics and Political Science.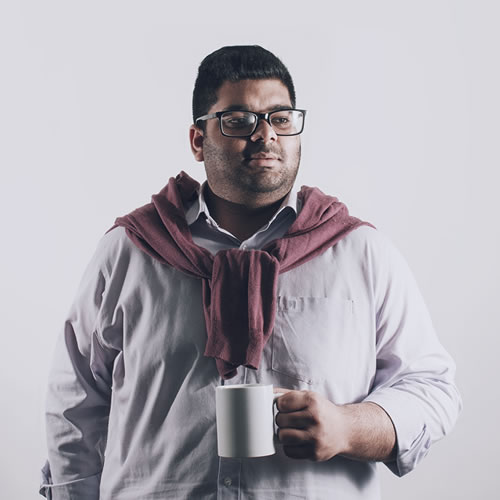 Analyst
Zacky joined Ironwood Capital Partners in June 2017. Since joining he has engaged in performance analysis, financial modelling, valuation, M&A's and investment note writing. He has 5 years of medical background and 4 years at the University of Southampton Medical School.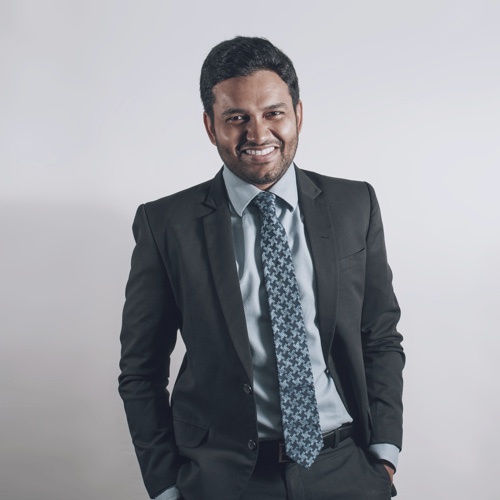 Associate
Ashan has over 6 years of experience at Moody's Analytics, and YSP Advisors – a Sri Lanka-focused boutique investment bank. At Moody's, he was covering ASEAN equities in FMCG, Media, Healthcare, Home Improvement, and Retail sectors for a UK-based investment bank, in addition to corporate bond market analysis and advisory in Retail and Aviation sectors for Societe Generale Private Banking, and in-depth research and analysis for a large UK-based Asset Manager with assets under management of over £315 Billion. At YSP Advisors, he was a part of several significant M&A transactions in the Construction Materials and Information Technology spaces. Ashan received a Bachelor of Finance with a double major in Economics from the University of Adelaide, Australia.

ADDRESS
116 Havelock Road,
Colombo 5,
Sri Lanka.
PHONE
EMAIL